St Francis and St Clare Legal Documents
| Board of Directors | Governors |
| --- | --- |
| Dr Chris Walker - Chair | Mrs Angela Walker - Chair |
| Ms Geraldine Walker - Vice Chair | Mrs Jane Souter - Vice Chair |
| Mrs Marie-Nicole Anderton | Mrs Louise Gaskell |
| Mgr Mark Crisp | Mrs Emma Greensill |
| Dr Robert Grinsted | Miss Lian Hargreaves |
| Mr Richard Morgan | Mr Adam Jewkes - Acting Executive Principal |
| Mrs Ann Shorthouse | Mrs Tracey Pope |
| | Ms Emma Smith |
| | Mrs Rachel Thomas |
| | Mrs Dawn Wilkes |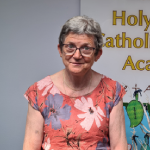 Louise Gaskell
Type of Governor: Foundation
Link Governor Role:
Louise was born in Crewe, Cheshire, and has been married for 40 years with four grown up children and seven grandchildren. She has worked in a Catholic school as a swimming teacher, a classroom assistant, teaching assistant and school secretary. Louise has been in Wolverhampton since 2016 and worked as a carer. She attends St Thomas and St Christopher churches regularly and sings in the choir. Louise has been a Governor for two years and is very enthusiastic about the care and education of the children of our schools.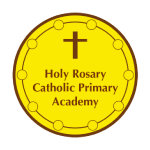 Emma Greensill
Type of Governor: Staff
Link Governor Role: n/a
Emma was born and raised in Bilston attending local schools. After Secondary school, she studied for a degree in Primary Education and Biology at Newman University College. Upon qualifying Emma worked at a school in Walsall for 5 years before joining Holy Rosary in 2016. Emma is married and has two children aged 8 and 5. She is Catholic and attends Holy Trinity Church Bilston.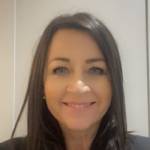 Lian Hargreaves
Type of Governor: Foundation
Link Governor Role: TBC
My name is Lian Hargreaves and I was born and raised in Liverpool. I moved to Birmingham in 1995 when I was 19, initially through the Jesuit Volunteers and then securing a permanent role as a live in carer, working for The Lisieux Trust.
I have worked in the Health and Social Care sector for over 28 years, predominantly supporting adults with learning and physical disabilities and autism, working as a Registered Manager under the Care Quality Commission (CQC) for 16 years, responsible for quality, compliance, regulated support and was the safeguarding lead.
I currently work as a Care Policy Manager for a national organisation, responsible for overseeing the governance, quality and compliance.
I am a parishioner at St Joseph's Wolverhampton and part of the music ministry. Music is a real passion and I have been a part of CJM Music for the past 13 years, providing music and liturgy at church conferences around the country as well concerts at key times in the churches calendar.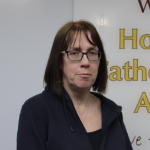 Tracey Pope
Type of Governor: Foundation
Link Governor Role: TBC
"Hi, my name is Tracey Pope. I myself went to Holy Rosary and then my seven children have also attended the school (with my youngest son currently still in school). I am currently a Brown Belt in Karate and teach the tots' class 3 days a week at my club (also being a bronze and silver medal winner in competitions). Holy Rosary has been a very big part of my life and I feel I have a very close connection with the school."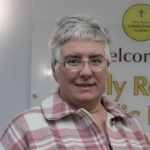 Emma Smith
Type of Governor: Parent
Link Governor Role: TBC
Emma was born in Wolverhampton. She has NVQ levels 1,2,3 in hairdressing and has been working at the same shop for 31 years! She has seven children, who all have attended Holy Rosary; she has been a parent Governor for five years previously and is now on the LGB again. She has done lots of fundraising for school over the years and will continue to do so.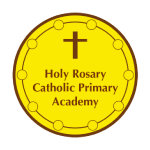 Jane Souter
Type of Governor: Foundation
Link Governor Role: RE and Catholic Life, Finance and Curriculum; Vice Chair
Jane attended St Austin's RC Primary in Stafford and St Dominic's Priory, Stone before studying for an Education degree at Newman College, Birmingham. She then taught in Catholic primary schools from 1982 to 2017, was a senior leader for many years and also served briefly as a Diocesan RE Inspector.
During her teaching career, Jane taught every age range from Reception to Year 6, leading sacramental preparation in a number of schools.
She has been a Foundation Governor at Holy Rosary Academy since 2019 and values the opportunity to be part of the Catholic education of the children who are our Church of tomorrow.
Jane is also the organist at St Thomas's in Tettenhall, a keen gardener and narrowboater.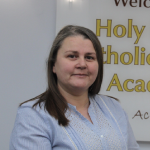 Rachel Thomas
Type of Governor: Parent
Link Governor Role: Health and Safety, Sports Premium
Rachel has always lived in Wolverhampton apart from a few summers when she lived in Greece working in 5* hotels and a winter spent in Germany working for the NAAFI. Before becoming a parent. she worked in Quality Assurance implementing ISO standards, writing company policies and procedures whilst recommending measures/improvements as a result of findings from internal audits and investigations into customer complaints. It was through this line of work that she gained qualifications in customer service and quality management.
Since starting a family, she has worked part-time in three different primary schools at lunchtimes where she has gained many skills working with children from ages 4 to 11.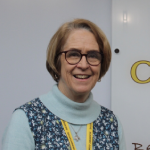 Angela Walker
Type of Governor: Foundation
Link Governor Role: Safeguarding, SEND, Equality, Diversity, and Inclusion, Pupil Premium and Recovery Premium; Chair
Angela has a background in child development and disability, and worked for many years as a consultant community paediatrician in Wolverhampton (in her maiden name, Dr Moore).
She is married to Dr Chris Walker, the Chair of the Board of Directors of St Francis and St Clare Catholic MAC. Their four children all attended local Catholic schools (St Christopher's and St Edmund's).

Angela was a parent governor and then a foundation governor at St Edmund's where she served on the academic subcommittee; she was a foundation Director of Pope John 23rd Catholic MAC from its formation in 2015 until it became part of the St Francis and St Clare Catholic MAC. She has been a governor at Holy Rosary since 2015 and is currently the Chair of the Local Governing Board.

Angela is a member of St Thomas of Canterbury parish where she is their Safeguarding representative and has been involved in the children's liturgy for many years. She is a member of the Lay Community of St Benedict.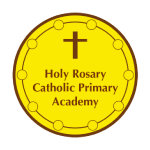 Dawn Wilkes
Type of Governor: Foundation
Link Governor Role:
TBC TBCT BCTBCTBCTB CTBCTBCTBCTBCTBCTBCTBCTBCTBCTBCTBCTBCTBCTBCTBCTBCTBCTBCTBCTBC T BCTBCTBCTBCTB CTBCTBCTBCTBCTBCTB CTBCTBCTBCTBCTBCTBCTBCTBCTBCT BCTBCTBCTBCTBCTBCTB CTBCTBCTBCTBCTBCTBCTBCTBCTBCTBC TBCTBCTBCTBCT BCTBCTBC TBCTBCTBCTBCTBCTBCTBCTBCTBCTBCTBCTBC